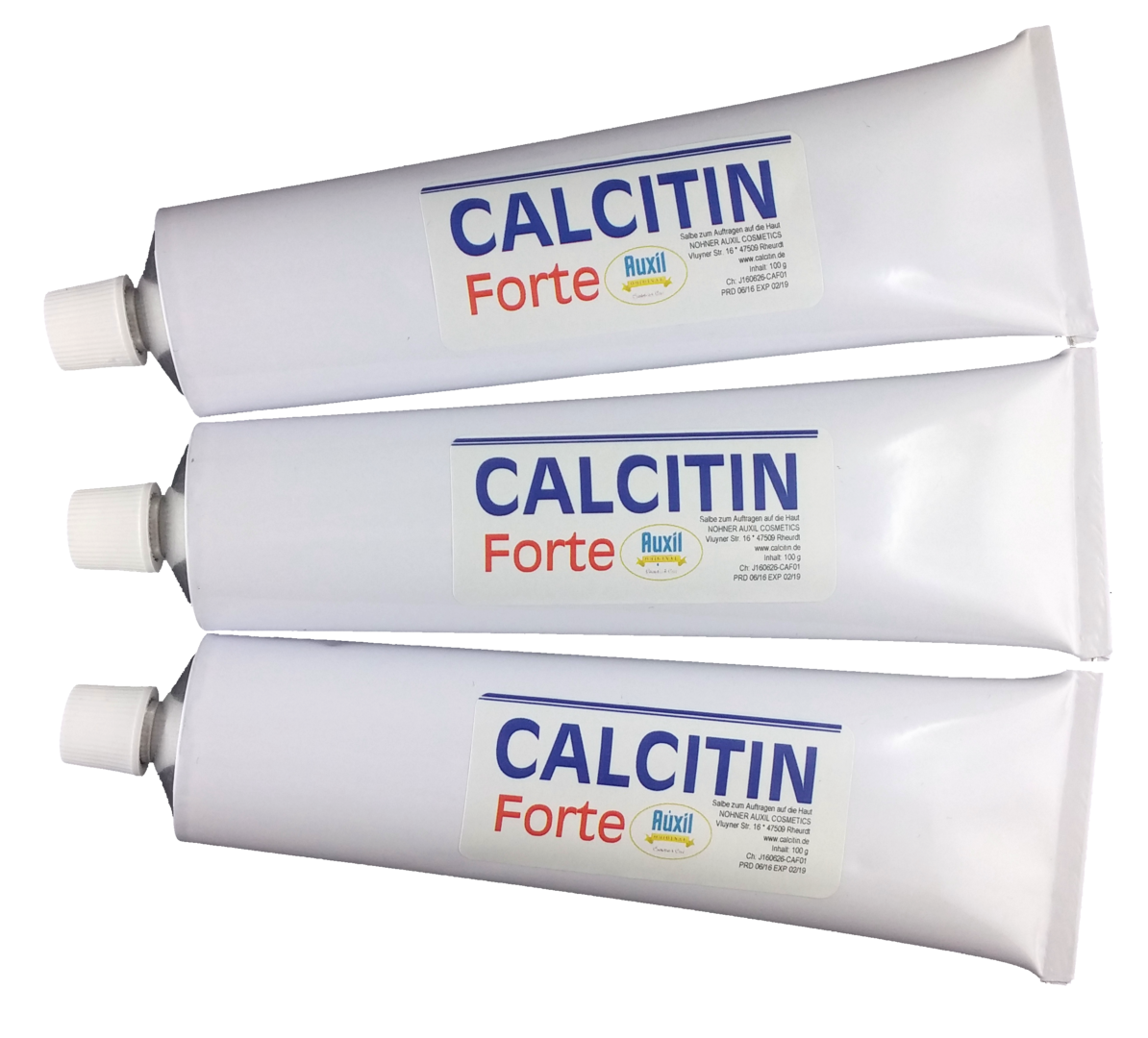 Size:
100g
Article-No.:
HN1042
Retail Price: 14,95€
You Save 21%
Price: 11,80€
Price incl. VAT, plus Shipping
The skin care with additional moisturizer and antimicrobial properties
Calcitin Forte - Mineral Cretaceous Cream with antimicrobial properties.
Calcitin Forte is used by our customers as a cream for skin irritations, psoriasis or neurodermatitis, as well as for small wounds and scars. Also in the case of insect bites, Calcitin Forte is a valuable and helpful companion.
In the case of neurodermatitis, the antimicrobial properties of calcitin forte can have a positive effect on the inflammatory process.
Calcitin Forte does not react with the skin's pH and can therefore be used in any body region.
No water or perfume is used in the recipe. Handmade from natural ingredients.

Note: Calcitin Forte is used exclusively for skin care and does not replace medical treatment by a doctor or a naturopath.
INCI: Calcite (Ca (CO3)), mixture of valuable and valuable plant, seed and active ingredient oils, butyrospermum Parkii butter (unrefined), pentylene glycol, Cera alba, Theobroma Cocoa Seedbutter, Cocos Nucifera Oil, Tocopherol
FURTHER INFORMATION
Within approx. 3-5 days available
Shipping weigth: 115 g
Customers also bought: